Article taken from the Sierra Sun dated 2/5/15
Written By:  Margaret Moran
http://www.tahoedailytribune.com/northshore/14909542-113/66-acre-truckee-development-proposal-heading-to-town-council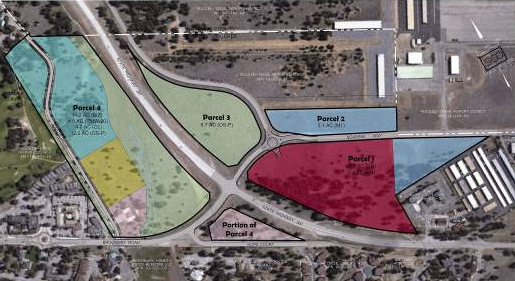 TRUCKEE, Calif. — Despite several members of the public voicing concerns for Joerger Ranch's proposed development guidelines, the plan is moving forward toward a town council vote.
In a unanimous ruling Jan. 20, the Truckee Planning Commission approved a recommendation to town council to adopt site plans, maps and certify an environmental document for the 66-acre property at the Highway 267/Brockway Road/Soaring Way four corners intersection.
"It's not perfect, but we've come quite a long way from where we started, and one of the better efforts I've seen," said commissioner Stephen Ramos.
A town council hearing date is yet to be determined for the plan — referred to as Planned Community 3, or PC-3 — but it won't be before Feb. 24, 2015, according to the town.
TRAFFIC CONGESTION?
"With due respect to all those who've worked on the specific plan for a long time, this proposed zoning of the western portion of PC-3 is not good for anyone else," Truckee resident Laurel Lippert, who lives near the PC-3 property, told the commission. " … With this zoning you are choosing to endanger us — to threaten our safety and security."
A major concern shared by many on Jan. 20 is the potential for traffic impacts to residential roadways, Brockway Road and 267 by having business, commercial and residential zoning nearby.
"The logic behind the traffic analysis is that commercial trucks, commercial zoning, commercial use goes through the shortest route," said president of SCO Planning & Engineering Dale Creighton, who is representing the property owners. "There's not an advantage for truck traffic to go through those residential neighborhoods. That's a convoluted route … and the likelihood of through traffic is probably very minimal."
Despite that, the commission directed that a future Brockway Road corridor study should include consideration of neighborhood traffic with the through connection of Martis Drive.
SHOWING PROJECT SUPPORT
Another concern is the availability of landing space on parcel four for airplanes in case of emergency.
"Encroachment for airports is a huge issue," said Glenshire resident Lee Gull. "We need to keep safety zones around the airport in the event of a (crash) scenario."
Creighton later told the commission the proposed land uses are "compatible with the airport's flight zones and flight restrictions."
Glenshire resident Nikki Riley is among residents who support PC-3.
"It's not a perfect plan," she said Jan. 20. "Rarely are there perfect plans, but in my opinion, this development team has worked thoroughly … cluster(ing) like uses … (Parcel four) is a mixed uses area, and we need to respect that."
Should town council approve the plan, a proposed development would go through town review.
No development or projects are proposed at this time.