[courtesy of inman.com / Lou Barnes]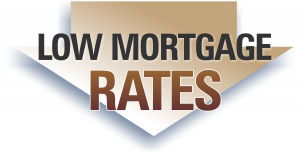 A bizarre sequence of events and data has taken bond and mortgage yields to their lows of the year, the 10-year Treasury note 2.58 percent and mortgages near 4.5 percent.
Ukraine is the largest immediate force pushing down on rates, but we'll review that after trying to make sense of the most contradictory steam of economic data in a long time. First-quarter GDP on Wednesday looked like the onset of recession; the Fed's same-day post-meeting minutes had an other-worldly calm. Today's April employment report boomed, on the surface at least.
A foreword on data: Many civilians regard economic data as books baked by conspirators. Too many professionals support this cynicism in their sales pitches.
Don't believe any of that: The agencies compiling data do the best they can. When the numbers look as crazy as they do now, we are either beyond our ability to describe our economy or the economy has departed its prior patterns, or both. Today, both. A third thicket for civilians to untangle: the professional spinners, 90 percent of them sunshine boys.
GDP rose only 0.1 percent annualized in the first 90 days of 2014, and were it not for "Obamacare" sign-ups boosting "services consumption" it would have shrunk more than a point. Affordable Care Act "consumption," of course, acts more like a tax.
The usual suspects dismissed the quarter as bad weather, including a 7.6 percent tank in exports. That's not weather; that's the whole fool world trying simultaneously to export its way out of trouble.